Hot tubs and bath production
UAB "Sveikata Tau" has been manufacturing hot tubs and sauna since 2000. The manager of the company has extensive experience since 1995 in the field of wood, and therefore correctly selects the wood for production of hot tubs and baths. The wood we use is properly dried and its branching is of high quality. The most suitable type of wood for production of hot tubs and saunas is spruce, pine, larch, oak, Canadian red cedar and heat-treated wood (thermowood). Considering the needs of the market, the hot tubs are made of polypropylene (plastic) and glass fibre materials. Polypropylene and fibregalss fabric materials are durable, easy to maintain. Polypropylene material is elastic and the hot tub do not split even in winter when the water is frozen, because the water expands when it is freezing, and the polypropylene stretches. Polypropylene operating temperature ranges from -40 to 110°C. The most popular modern hot tub is made of fibreglass material; the form of the hot tub is made according to human seating position, which provides the hot tub with modern and luxurious look.
We produce hot tub of small forms, so-called ofuro hot tubs (hot tub), for one or two persons to cool down in the cold water after leaving a bath or hot tub. Like the hot tubs of large forms, such hot tub are made of wood and polypropylene. Ofuro tubs are also heated with solid fuel, electrical heaters.
The Best Things to be Known about Wooden Hot Tubs
Hot Tub varies in terms of size, shape, making, quality and material used in manufacturing. Wooden and Plastic tubs are most popular. Wooden hot tubs are made of thermowod, oak, larch, spruce. Each of them has its own pros and cons and everyone will consider while selecting the type to purchase. According to my opinion plastic hot tub will be a better choice as its benefits outweigh the wooden hot tub. There is an increasing trend of using plastic hot tub because they have attractive look, they are easy to clean after use and have more useful life.
In addition to aesthetic benefits, wooden hot tub presents a pleasant and natural look in backyard. Having this type of hot tub in your house enhances the class of your life and helps you enjoying great living style. A person will get relaxed and feel fresh in taking bath after a day work done. Selection of size and shape will depend on your need and choice. You may purchase this for a single person or family use. There should be compatibility between your selection and environment of your house. While selecting the shape you will need to consider the space available and position in your house. Mostly round shape is used.
Have you prepared your mind for purchasing a wooden hot tub? You will have to prepare yourself in terms of finance. You will have a question in mind about how much hot tub will cost? There is a range available in market. Every model has its own quality and price. Warranty period also differs from hot tub model to model. Some companies offer installation facilities and after sale services. So, you should take all these things into account before purchasing.
Before going to buy wooden hot tub you will need to choose the size, quality and shape. There are numerous types of the product available in market. You will have to select it in accordance with location and space available in your house for hot tub. The most important thing to consider while selection is the compatibility with you house setting. If you cannot afford more wide area, you will have to go for a small size. Also you should not ignore the space and location you have selected for hot tub while choosing the shape.
Further, before finalizing your selection you may go for reading the reviews of general public and also may ask your friend or colleague about the performance of that type of wooden hot tub. This will help you in effective decision making.
Hot tub and outdoor tubs accessories
In order to meet customer needs, therapeutic hot tubs are equipped with additional accessories: hydro and air massage systems. Hydro-massage works by sucking water out of the hot tub and pushing through high-pressure nozzles back into the hot tub. Hydro-massage nozzles are installed into the hot tub walls at different heights or all nozzles are installed in a group so that the back and other body parts could freely be massaged. It is possible to install few hydro-massage systems according to the size of a hot tub or the number of people. Air bubble massage system is installed in the hot tub benches or at the bottom of the hot tub, according to customer's request. A powerful pump sucks air from the outside and releases it through the nozzles back into the hot tub. The twenty-first century technology enables to install the LED lights even in the water. LED lights can illuminate not only water but also bathhouse rooms, changing in RGB seven colours and thus providing a nice romantic feeling. LED lights use only a 6V voltage, which is not dangerous to human life, i.e. if a current leakage occurred. In order to protect against electrical voltage accidents, we install an electrical circuit breaker inside the electrical fuse panel at the client's request. For the hot tub water treatment we use sand filters. From the upper water layer of the hot tub the water is pumped into the sand filter and released back into the lower part of the hot tub, so the water that has passed through the quartz sand is cleaned. If sand filters are used, the water is changed much less frequently.
Hot tubs water heating
Hot tub water is heated with solid fuel heaters, i.e. wood or various briquettes, electric or gas heaters. Customers' favourite heater is equipped with a built-in glass in the doors which provides an excellent view of burning fire. Solid fuel-fired heaters are very powerful; they quickly heat the water in the hot tub.
All heaters are suitable, they are of high-quality; the customer chooses the heater according to his needs, depending on where the customer lives and what potential energy source is used. For example, in densely populated areas where the smoke may not be emitted, electric or gas heaters are offered as an alternative option.
Sale of Jacuzzi on the European market
We sell the hot tubs across Europe; we actively promote our production in Lithuania - www.kubilas.lt, Latvia - www.kubli.lv, Germany - www.badetonnesite.de, France - http://www.bainnordiquesselection.fr, Denmark - http://www.badekarogsauner.dk, Great Britain - http://www.hottubteam.co.uk. UAB "Sveikata Tau" is a company seeking continuous improvement; it is always open to proposals to cooperate in order to sell our products: hot tubs, bathhouse and outdoor trainers around the world.
Outlook of wooden hot tubs production
Considering the individual needs of each customer, we produce the hot tubs in our company ourselves. Wooden hot tubs can be cylindrical and cone-shaped; polypropylene hot tubs are of cylindrical, conical, rectangular and oval shapes. Fibreglass hot tub form is made by anatomical curves of the spine. In 2013- 2015 our company was recognized as one of the strongest companies in Lithuania, which falls into the list of the best companies. We have chosen the name "Sveikata Tau" for our company because we produce the products beneficial for human health. The company produces not only hot tubs, bathhouse, but also the field trainers. We were one of the first in Lithuania who started the production of outdoor trainers in 2011. Site of outdoor trainers: www.sveikatatau.lt

Different Types of Hot Tubs and Their Comparative Benefits
Now a day there is an increasing trend of using hot tub. Basically it is considered as a luxury item but in these days it is usually found in most of the houses. It has many health and recreational benefits. It will be beneficial for burning fats, detoxifying your body, making your skin smooth and clean and it is also useful for releasing stress because a person gets tired of day's work and he need some recreational, healthy and relaxing activities; taking bath in a hot tub is one of them.
There are different types of hot tub. Each has their own benefits. And the person will consider benefits of every type and will go for the best one. Everyone has its own requirement in accordance with his usage and family size. I am going to describe every type and narrate their benefits which will help you a lot in decision making.
First, I am going to describe wooden hot tub. This consists of wooden exterior and is available in different shapes. The material used is spruce, larch, thermowood or oak. So, you may choose any of them. It is made up of natural item and therefore presents a unique look. Its maintenance is not much difficult because it does not require too much care and also it has more useful life. Normally it has round seating arrangements inside it which is more comfortable.
Second is the plastic hot tub. It is available in different shapes and seating arrangements. It normally contains hot tube which is mostly used by athletes and paralyzed person for hydrotherapy. Demand of this type of hot tub is increasing because it is easy to install, easily portable and has low prices in comparison.
The third one is that of fiberglass hot tub. Weight of plastic tubs and fibreglass tubs is three times less than the weight of wooden tubs. Medium-sized tub weighs about 100 kg.
The fourth option you have is to build up a garden sauna. It is also known as an outdoor sauna. It is also available in market as readymade article but it is usually build in house. It is compact and convenient and increases the beauty of your garden. It is also easily moveable. The major utility of this is that you may spend great weekend with your family and friends in your garden.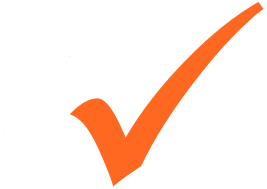 In 2011 our company has produced more than 500 hot tubs.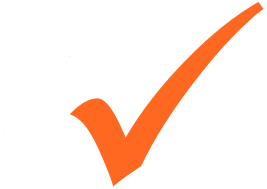 In 2013 we were rewarded with a certificate for having a high credit rating. This means a lot to us, and shows that clients rely on our products quality.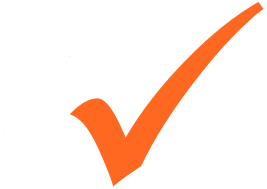 Our company always responds to any question in period of 1 working day.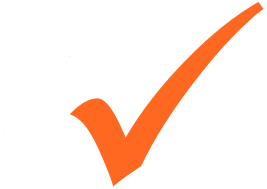 Our own made wood fired heaters (also commonly referred to as ovens) are made of high-quality stainless steel (type of quality: 304) that is resistant to a solid or soft water, as well to chlorine.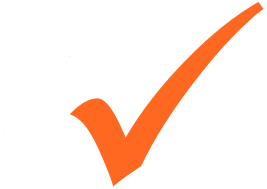 We can produce any size of a hot tub in period of one working day or a week.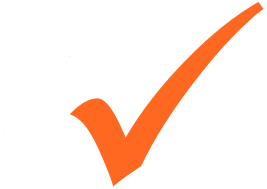 Our factory keeps constantly approximately 10 models of already finished hot tubs in our factory, therefore we are able to delivere the goods to our custumers faster than others.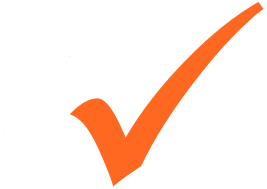 All our products according to EU requirements have 2 year warranty. But in most cases we provide waranty for the whole period of use.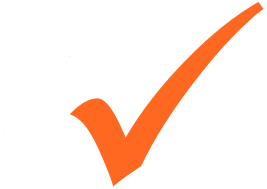 Shipping to UK and throughout Europe. For transcontinental deliveries please ask before ordering.
We deliver hot tubs in whole Great Britain, deliver hot tubs in Glasgow, Edinburg, Newcastle, Leeds, Liverpool, Nottingham, Birmingham, Cardiff, London, Portsmouth, Plymouth, Oxford, Bath, Bristol, York, Manchester, Brighton, Leicester, Hull, Blackpool, Sheffield, Norwich...
We deliver hot tubs and saunas also in Europe, in Austria, Switzerland, Belgium, France, Denmark, the Czech Republic, Poland, Liechtenstein, Luxembourg, Italy, Spain, Ireland, Great Britain, Hungary, Slovenia, Slovakia, Romania, Latvia, Estonia, Norway….
NOTE: all the prices in this online shop are already shown with VAT(21%). Shipping costs are being dealt individually according to shipment details.
We offer standard plastic and wooden hot tubs models, that can be made from three plastic colours and four wood types. They are ready for sale and are already in our factory, or we can produce any hot tub or bathhouse according to your individual wishes. Our production facilities are located at Kertupio str. 63, Neveronys, Kaunas district. Lithuania (EU).

All suggestions to cooperate in trade relations of our products are always welcome. If you want to be our dealer-reseller in your region or country, please do not hesitate to contact us - you will get the best offers on the market.


You could also find us:


https://www.facebook.com/hottubteam1/
https://plus.google.com/+HottubteamUkhottubsandsauna